Simple, Clean & Professional Machine Tool Spindle Repair "that's what we do best..."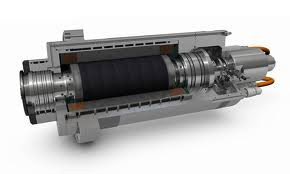 Midland Machine Tool Re-Con Ltd specialises in repairing Machine Tool Spindles, housings and ancillary components, although we have been established as a Limited Company since 2002, we have over 30 years experience in the specialist field of machine tool repairs which puts us at the forefront of our game.
Our business has grown steadily over the last 11 years due to our commitment to quality and customer service.
From our premises in Coventry (West Midlands) we offer a comprehensive reconditioning Service, and can often deliver a fully refurbished Spindle in just a few days, this is possible due to our onsite welding, Grinding, Turning and Milling facilities.
All repairs are carried out to manufacturer's specification where possible, from a replacement Drive Dog or a new Spacer to Boring and Bushing a Big Plus 50 Taper.
Our relationship with you, our customer, is very important to us which is why you will be kept fully informed should we find any further unexpected damage to your component. We pride ourselves on offering a Professional, Friendly and First Class service every time to all our customers.
Why not take a look at our Gallery page and give us a call when we'll be only too happy to help.
If you're looking to have your spindles repaired to the highest specification, contact us today.
Our commitment to you, our valued customer is of paramount importance to us and our ongoing reputation