Every Spindle is Inspected before work is started to ensure
accuracy at all times
On Site Taper Grinding
With our Portable Grinding Unit it is possible to grind a damaged taper whilst still in the machine. Please see our Gallery for details and contact us for more information.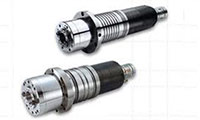 Taper Grinding
At our Coventry premises we have the ability and expertise to carry out taper grinds on all types of machine tool spindles up to 2.8 metres in length.
Hard Welding Tapers
Some tapers can be repaired efficiently with hard welding followed by re-grinding.
Drive dogs
As you will see from our Gallery we are able to weld and grind fixed drive dogs to a very high standard.
Most Spindles can also be modified to accept removable drive dogs however this does slow down the repair process.
Assembled Spindle Cartridge Taper Grinding
See images in our gallery - Capacity up to 2.8 metres in length by 380 diameter, steadies up to 300 diameter.
Chroming
Although we don't undertake Chroming on site, Hard Chroming is contracted out, upon return we are able to finish grind to original specifications.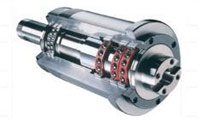 Boring and Bushing Housings
Where time is of the essence, some housings can be bored out, a steel bush fitted and finish ground to the same accuracy as using Chrome but quicker.
Boring and Bushing Tapers
Where severe damage has occurred to the taper and more metal would need to be put back in than Chroming will allow, fitting a hard bush is a better option. This is usually a quicker repair option than Chroming because we carry a large number of bushes in stock. Our hard bushes have a better life expectancy than Chrome Plating.
Ceramic Bush Tapers
We have the capability to regrind ceramic tapers, however, if they are broken we are able to remove the Ceramic Bush and replace it with a case hardened Steel Bush which we carry in stock thus reducing the repair time.
Thread Repairs
Some damaged threads can be welded and re-cut to original.
Welding
Hard weld to 60 rockwell, Stainless Steel, Cast Iron, EN40 Pre Nitride, EN36 Pre Carborising, Please contact us for further details.
Spline Repairs
A number of manufacturers use Spline Cupplings between the motor and the Spindle. We can repair the Splines on the Spindles and motor shafts. If a new cuppling is not available we can supply this too, however this would be a lengthier process.
---
FAST TURNAROUND
We know that down time for you or your customer costs money, this is why we pride ourselves on a fast and efficient service in order to reduce that downtime. Upon receipt, each component is given a number and job card to ensure it is fully traceable throughout the repair process. Every repair without exception is carried out to the highest possible standard.
Our business has grown steadily over the last 11 years due to our commitment to quality and customer service.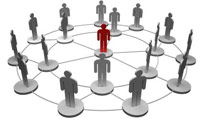 From our premises in Coventry (West Midlands) we offer a comprehensive reconditioning Service, and can often deliver a fully refurbished Spindle in just a few days, this is possible due to our onsite welding, Grinding, Turning and Milling facilities.
All repairs are carried out to manufacturer's specification where possible, from a replacement Drive Dog or a new Spacer to Boring and Bushing a Big Plus 50 Taper.
Our relationship with you, our customer, is very important to us which is why you will be kept fully informed should we find any further unexpected damage to your component. We pride ourselves on offering a Professional, Friendly and First Class service every time to all our customers.
Why not take a look at our Gallery page and give us a call when we'll be only too happy to help.
If you're looking to have your spindles repaired to the highest specification, contact us today.
Our commitment to you, our valued customer is of paramount importance to us and our ongoing reputation